Awakening to Love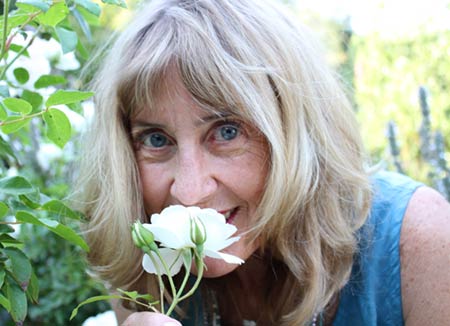 Allison Stillman is a teacher, author and acclaimed Aromatic Alchemist. She's been a student of aromatherapy, alchemy, and spirituality for 40 years, and has been deepening her connection to Love her entire life.
Her book the "Sacred Art of Anointing" was the first of its kind when it was published and continues to educate people about the ancient art of anointing, and the spiritual and religious use of essential oils throughout history, and as a reference for awakening consciousness and deepening Love. Once practiced throughout the ancient world, Allison has reclaimed anointing and combined its divine secrets with modern research, bringing a new awareness to an ancient, sacred and mystical art.
Allison has been featured in numerous books including, "Love for No Reason" by Marci Shimoff, "More Hot Chocolate for the Mystical Soul" by Arielle Ford and "Insights from the Coffeehouse" by Jonathon Collins.
She's also been featured in magazines and on radio across the globe, in addition to conferences and global events. Allison has been working with people from all over the world individually through private anointing rites of passage and individual mentoring, as well as large groups and events..
As an Aromatic Alchemist, Allison has been sharing alchemical tools and transformative techniques to empower and enrich people through the power of aromatics and anointing.  Her mission in life is to empower others through the magical world of aromatic alchemy and to leave a lasting legacy of positive change in the world.